Leek
Summary
Leeks are an allium: in the onion family. The French term for leek is poireau. They have a bulb, large and wide stem, and broadening green leaves. The stem is cylindrical in shape and like other onions, the layers open up with the leaves.
Baby leeks are sometimes available are are very tender, not to mention they present nicely on a plate.
Make sure leeks are firm and fresh. You may have to peel off a couple of outer layers.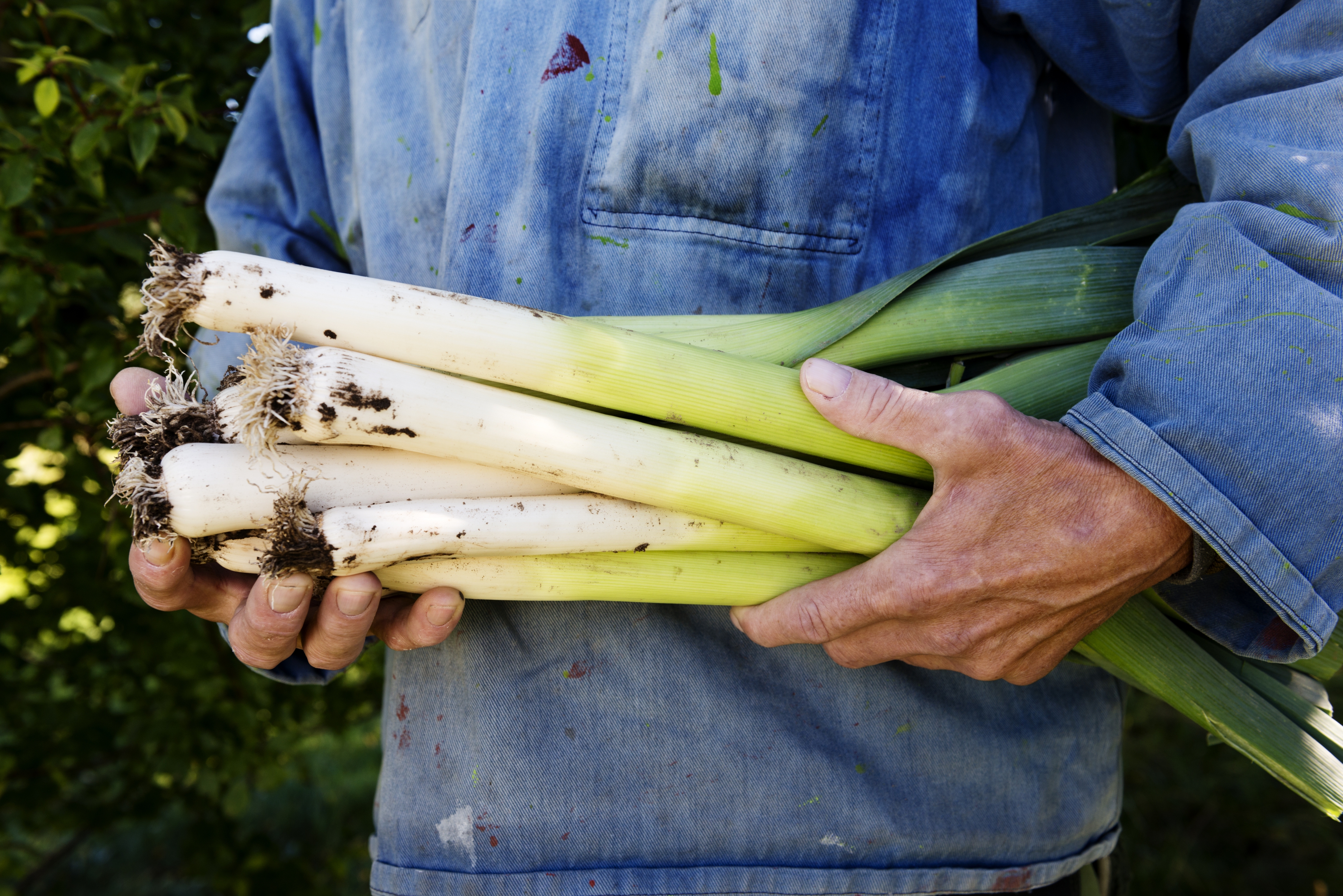 The whites of the leeks are the part under soil and therefore have not absorbed light from the sun to turn green. The white part is more tender than the greens.

Leeks were cultivated by the Romans and Egyptians before they were introduced to the British and the French.
Because they grow deeply in the (sandy) soil they must be cleaned very carefully and between each layer before preparing. Leeks can be eaten raw although they are mostly cooked until tender.
There are many classical ways to cook leeks:
Braised leeks
blanched and chilled with vinaigrette
Leeks with cream
Leeks au gratin
Leek and potato soup (Vichyssoise)
Leek Tarts
Leeks à la Grèque
Leeks are used in stocks, soups, stews, braised dishes. They are mild and pair well with so many other vegetables, meats, poultry dishes, fish dishes, and egg dishes.
More About Leeks
Some of our favourite videos