Chives
Summary
Chives are long, thin and pointy herbs in the allium family. They resemble green onion in taste (although milder). They look like tufts of grass but unlike blades of grass, chives are not flat, they are round and hollow.
The light purple round blossoms are also edible.
The French word for chives is ciboulettes. Along with parsley, chervil and tarragon, chives are part of les fines herbes blend.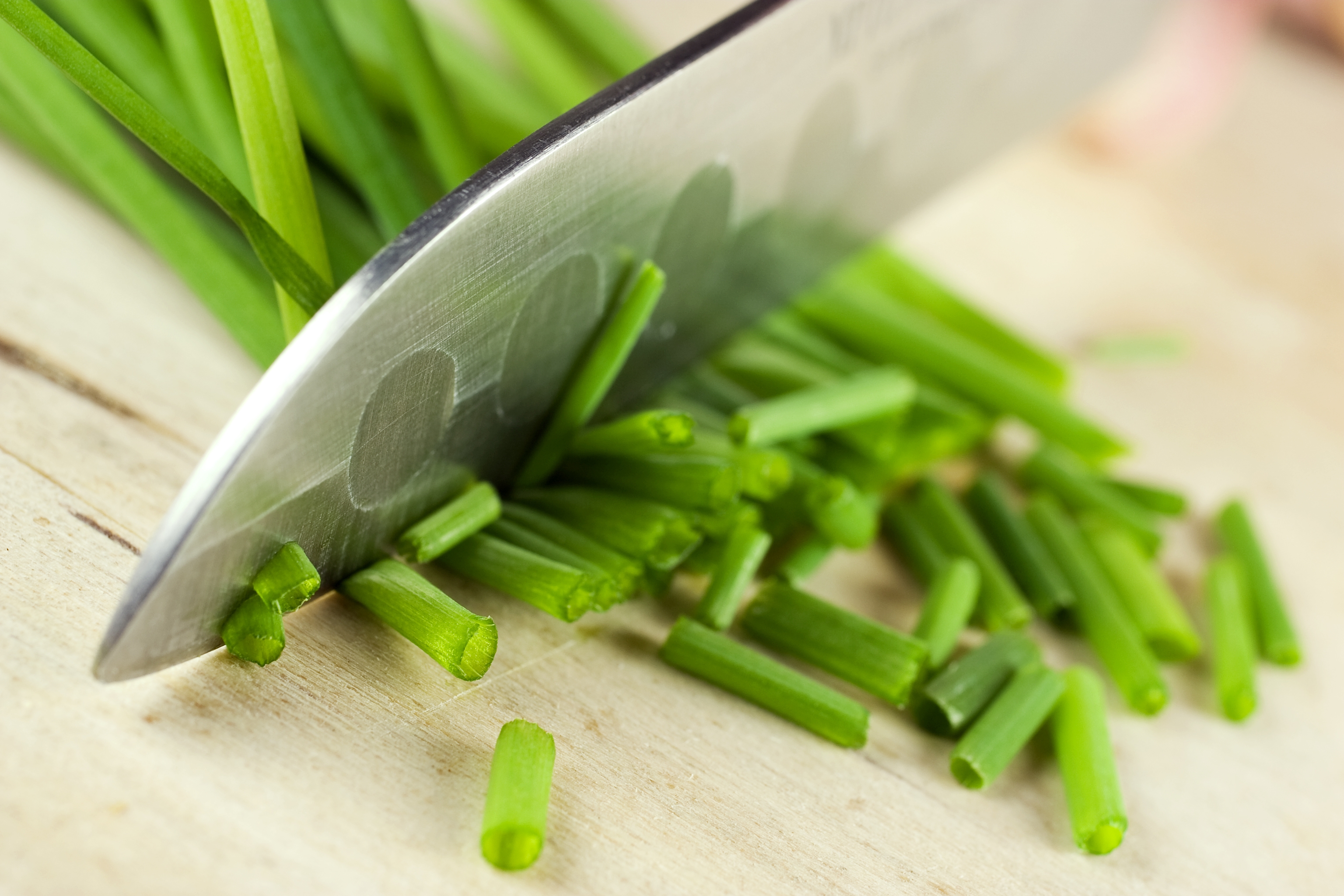 Chives are a fantastic way to add a light onion flavour to finish dishes. Chives can be snipped with herb clippers or sharp scissors, or chopped with a very sharp knife. Like most herbs, be very gentle when cutting chives. Beautifully chopped chives on top of omelettes, salads, hors d'oeuvres can add an elegant presentation and fresh onion fragrance and taste.
More on Cooking Chives