Chervil (Herb)
Summary
Chervil is one of the four herbs of fines herbes along with chives, parsley and tarragon. The French word for chervil is cerfeuil. The edible leaves are pointed with curled edges and are very delicate. They must be handled with care. Some students confuse it with flat leaf parsley or cilantro. Its leaves are smaller than parsley and more pointy than cilantro leaves.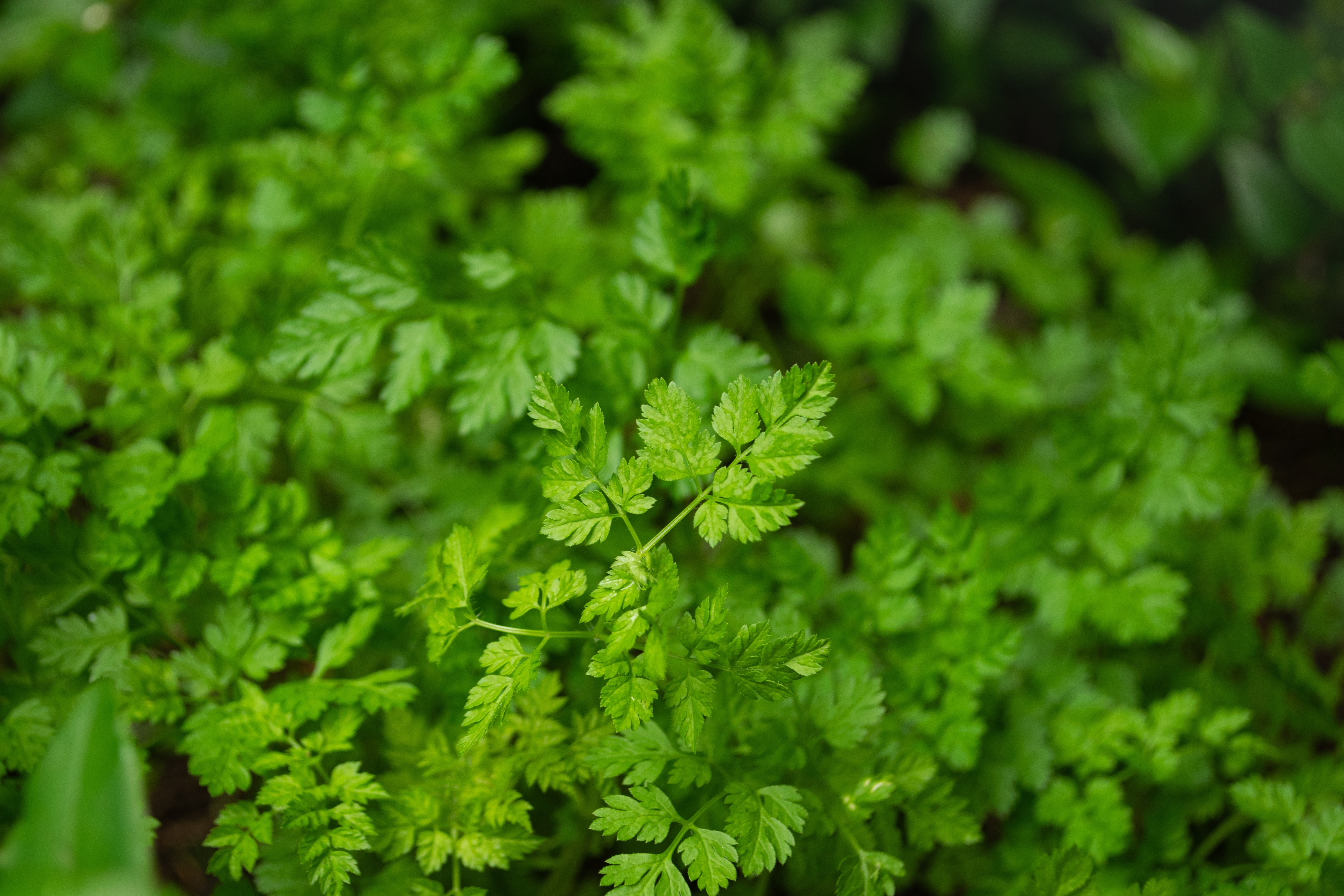 Chervil has a slight anise flavour. It makes a pretty garnish and can be chopped into salads, cold dips and sauces, or to finish a hot dish.
Pairings
Chervil pairs well with chicken, fish and vegetable dishes. It is often replaced for parsley in dishes and is a related species. Some say it reminds them ore of tarragon. For vegetables, try cooking it (or rather topping it or finishing it) with vegetable dishes that contain peas, carrots, onions, cream, lemon, vinegar and spinach. Since it is part of fines herbes, chervil naturally goes well with other delicate herbs. One way of using herbs together is to carefully pick small leaves and gently toss them and top off a dish with a mini herb salad rather than chopping it finely.
More on Cooking Chervil
Some of our favourite videos